In today's job market, interviews have become more challenging with multiple rounds like group discussions, HR interviews, and managerial interviews. One important round added to the process is the technical interview.
The technical interview is especially important in the IT sector. It helps employers assess your skills and knowledge. Freshers should focus on their skills, projects, and internships as they provide valuable learning experiences.
Technical interview questions are logical and direct. For freshers, it can be overwhelming not knowing what kind of questions to expect or how to answer them. To help, here are some technical interview questions and answers specifically for freshers.
What type of questions are available in a Technical Interview?
First of all, freshers have to understand what kind of technical interview questions are asked. Several types of questions that are included in a technical round interview questions fall under these categories –
Interview questions on technical knowledge

Interview questions on technical experience

Situational based interview questions

Interview questions about education
Technical Interview Questions and Answers for Freshers
Interview Questions on technical knowledge –
It is the most essential part of a technical interview. A fresher has some knowledge about technical parts, which can help to give the best answer.
1. What is Artificial Intelligence?
Ans. – Artificial Intelligence is a technology that is used in computer science. It is used for creating an intelligent machine that can behave like a human; it can solve any task.
2. Do you have any idea why programming languages exist?
Ans. – Yes, the programming language is a formal language that can produce various information by coding. It is the way that programmers used to communicate with computers.
3. What is the full form of SDLC?
Ans. – The full form of SDLC is Software Development Life Cycle. It is a well-known process that provides quality software products in a short time.
4. Name some popular operating systems.
Ans. – Microsoft, OSX, Linux, and Windows are some popular operating systems.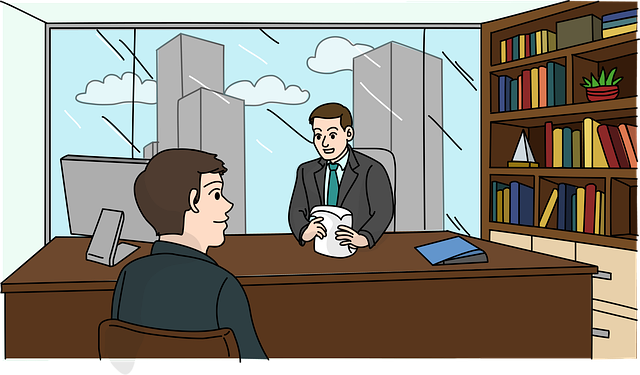 Also Read: Verilog Exam Questions with answers
Interview Questions on Technical Experience
This part of the Technical interview questions for freshers depends on their experience during internships or while working on projects. So, it is the most valuable part of an interview.
5. If you have to learn a new programming language for this job, what will you do?
Ans. – I'm always ready to learn. And I've learnt many programming languages like- C, C++, C#, Java, JavaScript, SQL, Python, and Ruby. So, I think I will learn the new language smoothly as well.
6. What interests pulled you up about this job?
Ans. – I'm highly interested in joining as a programmer in this job. I think my master's programs are helping me to grow in this field, and I can implement my skills also.
Interview Questions about education
This is also an important part of an interview. The interviewer gets some idea from this section of the interview about how much the candidate knows about technical terms, what kind of training they need etc.
7. What is your educational background?
Ans. I have done my B.Sc. Degree in Computer Science from XYZ college. I have also pursued a master's degree in Python and Java.
8. Why should we hire you?
Ans. – I am a fresher but I have the required qualification that you are looking for. I cannot ask you to hire me, but I can assure you that I will prove my worth and deliver quality work if you hire me.
9. In what position do you see yourself 5 years from now?
Ans. – As a fresher, it is very difficult to say but still, I want to be in a successful position with lots of experience and give the proud moment for my company.
Also Read: Graphic Design Interview Questions and answers
Situational Based Interview Questions
This is the trickiest part of the technical interview questions. The interviewer wants to know if the people have any technique to overcome any certain challenges in a workplace.
10. What would be a big challenge for you if this company hired you?
Ans. – Being a fresher, every task is a new challenge for me. There is no specification in this field. I have gained some knowledge through my education, but I am not applying it anywhere professionally. I think these challenges will be helpful to become a successful employee.
11. What will you do if you are not selected for this job?
Ans. – Since this is my first interview, I will be a little displeased. I do not wish to carry this emotion for a long time. I will correct and learn from my mistakes and prepare for other interviews with confidence.
12. Would you lie for a company?
Ans. – I will consider lying only in a situation where there is a possibility of losing the company's core values. Otherwise, I will look at alternatives.
13. If you could start your life over, what would you change?
Ans. – Every experience in life is a lesson in its way. I wouldn't change anything.
14. Are you willing to relocate?
Ans. – Yes, I am ready to relocate if my services are required but provided the salary for good to survive.
15. On a scale of one to ten, rate us as interviewers.
Ans. – You all have been very methodical and analytical, which qualities are needed to conduct a good interview.
Also Read: C Sharp Interview Questions for 5 Years Experience
Some Tips for a Technical Interview round for Freshers
Do's

–
Get some knowledge about the company.

Try to answer according to the CV. Before going for an interview, kindly revise your cv properly. It will help you to answer perfectly.

It is very important to listen to them carefully. You have to reply to them accordingly.
Don'ts

–
As a fresher, you have to answer very politely and calmly. Do not rush in the interview.

Don't try to give any wrong information about you or your education or knowledge.

If you hold any grudges about any past incident, don't show it in the interview section.
What we discussed above are just a few technical interview questions and answers for freshers, along with a few do's and don'ts. Remember not to panic and answer all the technical interview questions confidently and smartly. Always remember your communication skills matter along with your technical knowledge.